ComBioTES at the Mission Innovation Workshop
ComBioTES attended the Mission Innovation Workshop in Affordable Heating & Cooling of Buildings that was held online on 30th November. The workshop was very rich and constructive and gave a very clear steer on countries and members innovation priorities on heating and cooling.
The purpose of the workshop was to look back on the results of Innovation Challenge 7 (IC7, MI 1.0) and look forward to the next phase (Innovation Community, MI 2.0).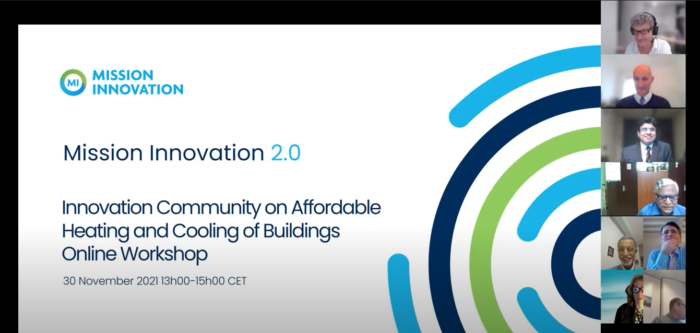 Find the recording of the workshop here: https://youtu.be/LyUwR5LXJNQ