ComBioTES is back on track!
Started in November 2019, the project was immediately suspended during 18 months, due to internal problems of one of the partners. Thanks to the hard work of the whole consortium, activities could be resumed from 1st June 2021, and the project's official Kick-off meeting took place on 9th July.
The project's objective is to develop a modular compact thermal energy storage (TES) solution for heating, hot tap water and cooling, fully adapted for electricity load shifting. The proposed solution will be made up of two different storages: one modular and switchable TES able to store hot tap water to be converted into ice storage during summer, and one compact TES using bio-based phase changing material (PCM), for space heating or hot tap water demands.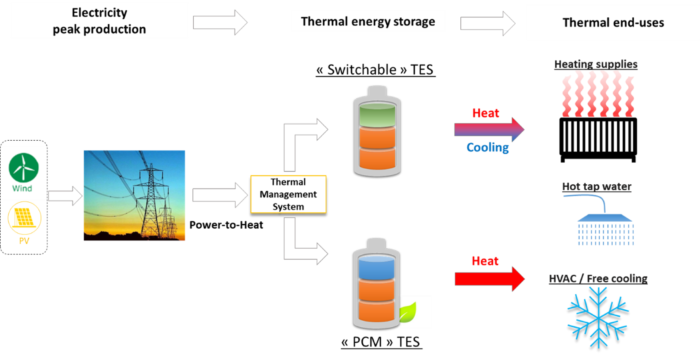 The ComBioTES consortium involves all relevant key players in energy storage and management: RTOs for development and testing infrastructure and SMEs for manufacturing & commercialization of the technology, as well as representatives of potential customers and end users (building owners & operators). The TES devices will be tested by partners in Poland, France, Denmark, and one of the original aspects of the project is that it includes two partners from outside the EU: China.
In the coming months, the first progress and results will be shared on this page.